3 of us went down to Home Club last night to catch The Lentor Incident. They were pretty awesome, and we stayed on for a set by Serenaide too.
We also managed to pick up a CD recording of our performance at Home Club not too long ago, so I'll try to rip individual songs and upload them online soon!
If you haven't noticed, we've made some changes to our
myspace
page, such as uploading new photos and updating our profile description.
Oh and here's the poster for Rock Your World, an initiative by the Speak Good English Movement that we're now officially part of!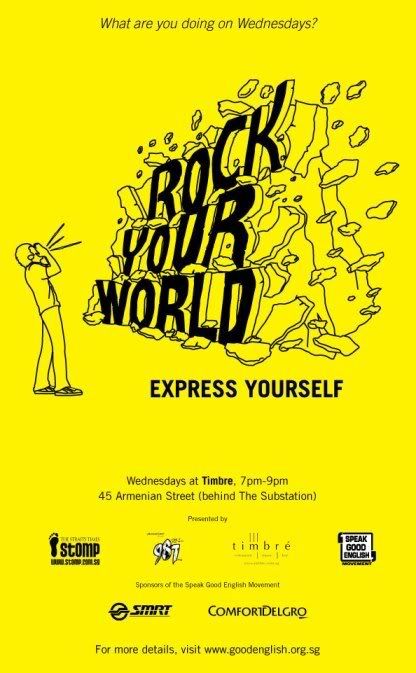 - Colin